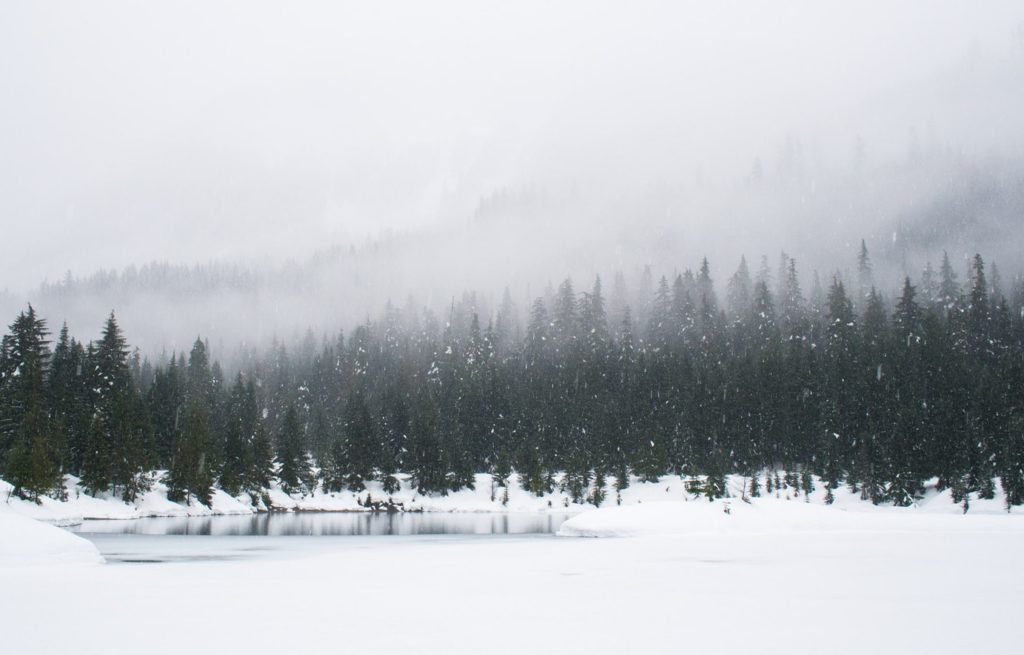 by lakecountrypt, December 20, 2018
Why It's Good to Stay Active During the Winter
In the wise words of Lord Eddard "Ned" Stark, "Winter is coming." Winter is approaching and with it comes cold weather, fewer daylight hours, hazardous conditions, which could make it extremely difficult for an individual to remain motivated about their health and fitness. During this time, we eat more and are generally less active. Don't worry! With a little-advanced planning and scheduling, you'll be able to remain active during the winter time. With a positive mindset and a combination of different exercises, winter can be an opportune time to try new workouts, get creative and remain active all year long. It's also important to remain safe; in the event you or anyone you know have injured themselves, your best option is to receive physical therapy in Canandaigua at Lake Country Physical Therapy & Sportscare.
Ways to Stay Active During the Winter
Sign up for a gym, health club or fitness class

– To avoid the cold weather and outdoor activities, the gym and fitness classes such a

yoga

, boxing, or Zumba are great alternatives. Not only will you stay in shape and avoid gaining any winter weight, but you could sign up for a fitness class you think might be fun or interesting to do.
Exercise at home

– You don't have to necessarily go outside to remain healthy and active. You could buy exercise equipment like a yoga mat or dumbells and turn your home into a gym. There are many YouTube videos and

fitness apps

to help you get yourself going.
Exercising when you can

– You can do small things throughout your day to remain active. For example, taking the stairs instead of the elevator or parking further then you need to from work can give you that extra exercise you're looking for. Whether you're at home, work, or simply running an errand, by incorporating exercises into your daily routines, you'll be able to burn calories and remain active throughout the winter.
Indoor sports/activities

– The winter months are also the perfect time to start playing some of your favorite indoor sports. You should see if there are any places near your home or job that offer indoor basketball, soccer, bowling or volleyball. There are many sports that are played indoors that you could take advantage of.  Find an indoor swimming pool. Swimming boosts your physical strength and heart health. Plus, being active in the water is a comfortable way to ease into exercising again if you haven't been active for a while.
Winter sports

– Remember that

skiing

, snowboarding, and hockey can be just as healthy as they can be fun! Winter sports are also a great way to get in some physical activity while on a winter vacation.
Be Proactive
Taking a proactive approach to staying active is also beneficial. While your schedule may be packed or you might not have enough free time, taking some steps to fit even a few minutes of exercise a day can make a real difference. If you do harm yourself, come to the best place for physical therapy in Canandaigua we can help you.
Keep a gym bag

– When you are running around from work to the stores, it is hard to

fit in time for the gym

.  This is why it is worth keeping a gym bag with a change of clothes and sneakers in your car. Another reason to keep a gym bag in the car is so you don't have to stop back at home.  Nothing is worse than planning out your day and losing all your momentum by going back home.
Chores around the house

– First off, set aside some time every day to clean your house.  When cleaning, you will be moving, squatting, on your feet while trying to put your house in order.  Cleaning the gutters or shoveling snow off your driveway will help move your body and keep you active.
Short-term goals

– You do not have to wait for New Year's to make goals or resolutions you want to reach! Setting goals that are challenging but within reach is another way to motivate yourself to follow through with working out. Whether it's losing weight, gaining weight, or some other goal, setting manageable goals will add up over time.
Finding the right app

– One the simpler solutions to start is by downloading a work out app.  There are hundreds of apps out there that can help you

start your fitness journey

but what you get out of it is up to you.  
It is difficult to stay active during the holidays but not impossible. While the winter may have you feeling rather lethargic, taking steps to have an active lifestyle is the best thing you can do.  If you injured yourself this winter and are looking for recovery, contact Lake Country Physical Therapy and Sportscare for the best physical therapy in Canandaigua!