The Chosen Spot for Physical Therapy in Canandaigua
Personalized, Results – Driven Physical Therapy
Backed by Knowledge & Concern
Welcome to our practice! We would like to tell you about the physical therapy services we offer.
You DO NOT need to see your physician, dentist, or podiatrist before coming for an evaluation or treatment. Just call and make an appointment (585) 396-1400. Most insurances do not require a referral and those that do require the physical therapist to contact the insurance carrier to obtain the referral number.
We provide flexible appointments including both early morning and evening hours to accommodate those individuals who may be working or going to school. It is our policy to initiate the evaluation and treatment within 48 hours and for consistency in treatment, you will see the same Physical Therapist throughout your treatment.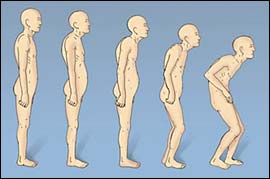 Lake Country Physical Therapy & Sportscare, PC is a 2500 square foot facility at 241 Parrish St., Suite A, Canandaigua, NY. We have been serving people of all ages in the Canandaigua area since July, 1987. Our expertise is in the areas of:
Orthopedics

Spine Care

TMJ

Sports Injuries

Male and Female Incontinence

Pre & Post Prostatectomy Rehab

Pelvic Pain

Osteoporosis

Prenatal Care, Pregnancy & Post Partum Care

Fibromyalgia

Women's Health Issues

Age or Gender-Specific Problems

After Any Surgical Procedure

Vertigo/Balance Problems

Treatment of Work and Motor Vehicle-Related Injuries
Our facility includes:
Locker and Shower Accommodations

Cardiovascular Equipment

Work Simulation

Various Weight Training and Conditioning Equipment

A Spinal Decompression Table

A Variety of Treatment Modalities Including Biofeedback
In addition to pain management, manual therapies and individualized exercise instruction and coaching, we provide
Sports Specific Training

Golf Performance Enhancement

Functional Capacity Evaluations

Work Hardening

Isokinetic Testing

Pay as You Use Exercise Equipment Program

Fitness Assessments

Fitness Memberships

Yoga Instruction
Reiki