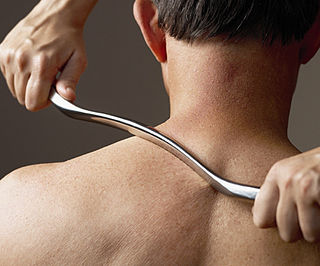 16 Dec

How the Graston Technique Can Help You Feel Your Best
Graston Technique
Fascia are a network of connective tissue between skin and muscle. Once the fascia becomes restricted, tension between the muscle and skin causes friction between the two layers which results in pain. The Graston Technique utilizes instruments and therapeutic exercise to treat inflamed or restricted soft tissue. With an emphasis on improving motion over relieving pain the Graston Technique was developed by athletic trainers to rehabilitate muscles and allow for less cramping.
The Graston Technique induces a 'microtrauma' to restrict the muscles so that they respond to trauma and will move accordingly. It is a technique founded on empirical principles and reintroduces the concept of injuring and redirecting improperly grown muscles to rehabilitate them. The principle of deliberately injuring muscles may be a cause for concern, but the discomfort from the treatment is worth the relief after the treatment is over. Massaging a sore muscle with the Graston Technique Tool helps remove scar tissue, and increases blood flow in the treated area. The instrument is also used to locate other areas of pain. The main reason the Graston Technique is frequently used by physical therapists on athletes is because it reduces the amount of time required for rehabilitation. While it may be somewhat rough for general patients, the reduced time in recovery is invaluable for competitive athletes.
In Canandaigua, NY Lake Country Physical Therapy and Sportscare, PC therapists are licensed to use the Graston Technique. Lake Country also offers a wide variety of sports, post-surgery, and geriatric services, that can rehabilitate a variety of injuries and conditions. No matter your ailment, please feel free Contact us today so we can help get you back to feeling the best you can. Hope to hear from you soon!