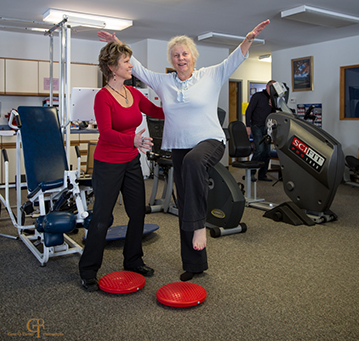 by lakecountrypt, October 20, 2017
National Physical Therapy Month
October is National Physical Therapy Month! Here at Lake Country Physical Therapy, we want to celebrate by providing you with all the benefits physical therapy has to offer.  As you know, physical therapy focuses on pain relief, injury prevention, and physical fitness.  The goal is to help the patient perform everyday tasks without pain and ultimately live a healthier and happier life.  If you are looking to try out physical therapy near Canandaigua, come to Lake Country Physical Therapy & Sportscare, P.C. where we can create programs tailored to your goals and needs.
Benefits Of Physical Therapy
Physical therapy is a multifaceted practice in that it can help treat different illnesses as well as help with pain management.  Here is a list of some of the benefits physical therapy can have for anyone looking to reduce their pain, get back in shape, or looking for different treatment options other than opioids:
Pain Management:

Physical therapy is a great option for anyone who suffers from

chronic pain

or has suffered an injury that is causing them pain.  This is a great alternative to drugs that you could potentially get hooked on.
Sport Rehabilitation:

If you've recently suffered a sports-related injury, physical therapy is perfect to help you get back in the game. Your physical therapists will examine you, analyze your symptoms, and create a program that will help you relieve your pain and build up your muscles.
Improve Your Health:

If you're looking to make a healthier lifestyle change, a physical therapist is the perfect person to consult for such a change.  Physical therapists can create exercise programs that can help you 

lose weight

and improve your overall health.
Illnesses:

Lastly, physical therapy can help you with illnesses like chronic pain, fibromyalgia, TMJ, osteoporosis, arthritis, manage diabetes, etc.  It can also help with issues directly targeted to

men's

and

women's health.
This October, before you think about all the Halloween candy you can't wait to consume or what costume you're going to wear, think about your health and how physical therapy can be a huge benefit to you.  If you are looking for a physical therapy near Canandaigua, come to  Lake Country Physical Therapy & Sportscare, P.C. and schedule an appointment!