October 2015 Newsletter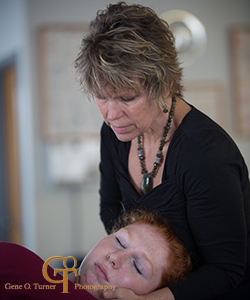 National Physical Therapy Month (NPTM) was created by the American Physical Therapy Association (APTA), which represents 88,000 physical therapists, assistants, and students of physical therapy nationwide. NPTM originally started as National Physical Therapy week back in June of 1981. National Physical Therapy Month is so important that it has recently become a recognized celebration in the National Health Observances Calendar. The APTA feels strongly about this campaign due to the fact that physical therapists can help their patients have a better quality of life without surgery or prescription drugs.
Each year NPTM has a theme and this year the APTA is campaigning using the #AgeWell hashtag on social media, as well as including media outreach and online advertising in spreading the word. This campaign supports the idea that the right amount of physical activity can help fend off many age-related health problems. Physical therapists truly aide patients in overcoming pain and regaining mobility giving them a better quality of life. Your physical therapist can teach you ways to care for your body to help you #AgeWell.
Research shows that more than 70 million Americans age 50 and older suffer from at least one chronic condition. Research has shown that improvements in strength and physical function are possible well into your 60's and 70's with the right exercise program. Physical therapy is a great way for senior citizens to regain flexibility and mobility. Regaining physical strength promotes an overall healthier lifestyle while helping to avoid an array of medical conditions associated with aging.
At Lake Country Physical Therapy and Sportscare we will work with you to ensure that your individual goals for recovery are reached, and we will always provide a personalized exercise or mobility program to aide in your recovery and prevent future injuries. Proper exercise and nutrition can lower your risk of diabetes, help you avoid falls, and promote positive brain, heart, and bone health. National Physical Therapy Month is a great opportunity for the public to be educated about how physical therapists and physical therapists assistants help people everyday in pain management.